Due to popular demand, HexaCon will have a few vendors on-site. They will be located at one end of our ballroom: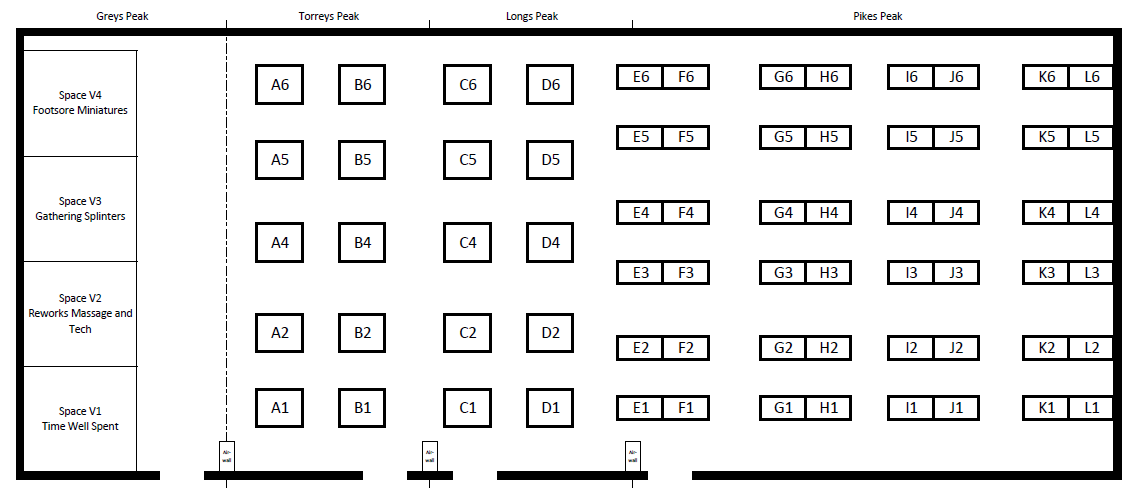 Find out more about them below!
Footsore Miniatures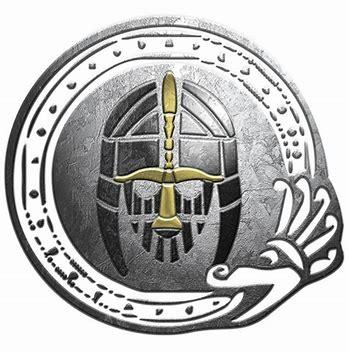 Footsore Miniatures was established to provide high quality metal miniatures for gamers and collectors alike. Its foundation is built on the old Musketeer Miniatures range of figures and continues to be principally sculpted by the same designer, Bill Thornhill. Footsore Miniatures is now proud to be established in both the US and the UK so we are able to provide our customers with a more efficient service.
In the US Footsore is run by Bill Thornhill, who as well as designing the ranges, also runs the production and the show stands at all the main conventions. He is an avid wargamer who has been in the hobby since 1989 when he first opened a copy of Warhammer 40K Rogue Trader (yes he's that old!). He is currently enjoying Saga, Malifaux and the odd dabble with Bolt Action. His philosophy regarding miniatures is to design them to be paintable and with plenty of variety, more than pretty much any other manufacturer currently provides. His main passion is the Dark and Middle Ages.
Website: https://footsoreminiatures.com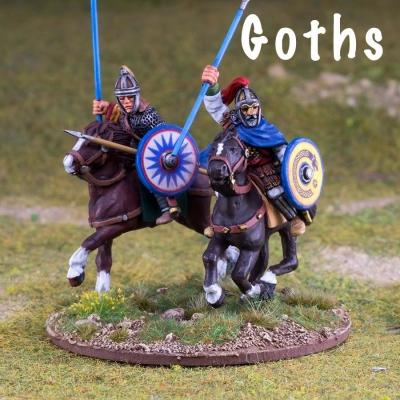 Gathering Splinters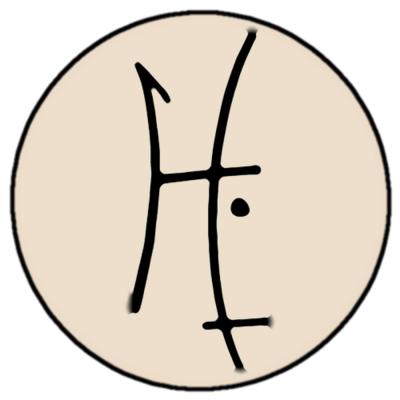 Matthew Holtmeier is an artist and woodworker crafting under the name Gathering Splinters. His artistry and craftsmanship are heavily influenced by his love of all things fantasy and many hours spent playing roleplaying games, such as Dungeons & Dragons and Pathfinder.
He has brought his love of gaming into his woodworking, crafting accessories for gamers including dice trays and boxes. Aside from functionality and durability, an emphasis on beauty and artistry has been a main focus. In the past, his woodworking has incorporated embellishments, such as pyrography and carving, which helps set it apart from other crafters. For more information please stop by his online portfolio at www.gatheringsplinters.work.
Website: https://www.gatheringsplinters.work/
Website: https://society6.com/gatheringsplinters
Website: https://www.instagram.com/gathering_splinters/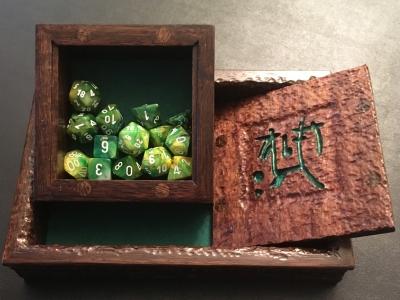 Reworks Massage and Tech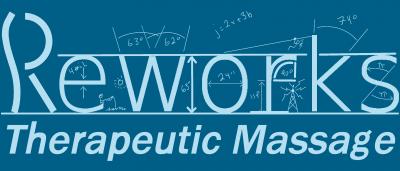 Whatever your preferred platform, fighting style or adventure, at the end of the day there is nothing like getting to Reset, Relax and prepare for your Return.
Board Game back (ache) getting to you? Tekken got your thumbs all twisted? Hard-floor foot pain preventing you from partying? Seek not the temporary deceptions of energy drinks, pills or so-called ergonomic chairs! Come get the long-term, legitimate, legendary and all around best treatment money can buy at the Massage Wizard's booth.
Not your ordinary magic worker, The Massage Wizard has the tools, the trade and the XP needed to help you Relax, Reset and Return to your adventure! Help with the common and complex, the odd and the ornery aches, pains and knotted-up knots is available to you!
Website: https://reworksmassage.com
Time Well Spent Games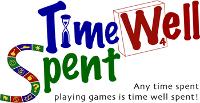 Time Well Spent offers all the great games you could want at online prices! Stop by our booth!